Suspension Fork and Shock Servicing
Fork and shock servicing is a necessary evil, but one of the most important and cost-effective of all consumable replacements on a bike. Failure to keep on top of worn bushes, cartridges and seals will result in ruined stanchions and internals - equaling a loss of feedback, performance and a whole load of money down the drain.
Our speedy fork and shock service will mean minimum 'down time' for you and your bike, and - combined with our attention to detail and quality of service - keep your ride feeling smooth, buttery and ready to go.
Fork Servicing
You can send us your fork or shock in the post or bring it to us still on the bike. If you want to send by post or courier please fill and print out our suspension service info form: Download Customer Service Sheet
If you would like us to return the fork to you we will use TNT at a cost to the customer of £12 and £7 for a rear shock. If any additional parts are required we will always phone the customer before carrying out the work. As soon as the job is completed we will call you to confirm and take card payment over the phone.
FOX FORKS:
All Fox servicing includes SKF low friction seals
Any Fox Fork Service £89.99
For bushes add £39.99
ROCKSHOX FORKS:
Any Single Crown Rockshox Fork Service £89.99
Boxxer service £99.99
MARZOCCHI FORKS:
Any Marzocchi fork service: £99.99
We use STENDEC fluids and grease, we endorse their products as they offer quiet and consistent damping when used in any fork or shock, it won't emulsify like some fluid.
Shock Servicing
We service most coil and air rear shocks except for the Fox Brain and Dhx air.
Approximate costs for rear shock service is £95, but please call before you send your rear shock so we can advise you properly as some shocks we don't do like X-fusion, some Manitou's, Scott and Dt swiss.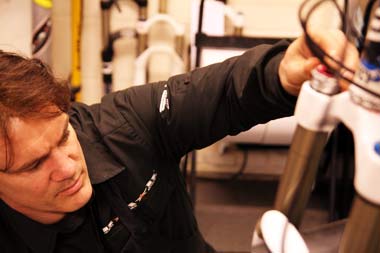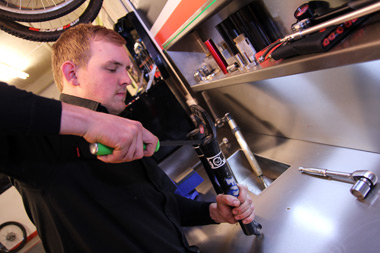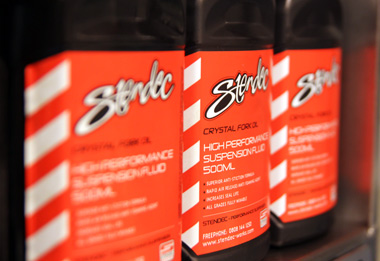 Just to say a MASSIVE thank you Rob for repairing my front wheel spoke yesterday and enabling me to complete the Great Weston in a record time for me!
Honestly, you really did help me, because that was the end of my ride without your expert advice and service. Your workshop is an absolute credit to you and I heard others comment yesterday just how professional it was. As you say, most bike shops are a shop with a workshop added on. Your base is definitely both of these and well done for that! Thanks again Rob really appreciated.

Nigel Tomlinson (TAUNTON)