kona
Kona bikes have a place in most long time bikers hearts as a brand which exemplifies what mountain biking is really all about "getting out there and doing it" . The last couple of season's they have really stepped up to the mark with their newly designed range of Process bikes which are now amongst our staffs favourite rides. whether it's 29er Hardtails, Cyclo Cross, Enduro, whatever! Kona bikes do it a little differently in their unique Canadian style.
A few of the highlights from kona for 2014:
process 111 29er
Defining characteristics of the bike are short (430mm) chainstays and a low BB, both achieved by omitting the front derailleur, redefining what a 29-inch-wheel dual-suspension bike is capable of. With the 111, we maximize all the advantages of the big wheel, incorporate slack/low/short geometry and the platform's signature long toptube, short stem, big standover frame design and arrive at a bike that can ride burl beyond the travel numbers. Featuring our new Rocker Independent Suspension, who's stable, progressive leverage rate curve means plush on the down and smooth on the climb. 
Process 134 27.5"
Creating the perfect Enduro bike is an exercise in finding the perfect balance between geometry, pedal efficiency, rolling resistance, travel, weight, stiffness, durability, price, the list goes on. Offering 134mm of rear wheel travel, short chain-stays to keep the handeling nimble and excellent geometry, this makes an incredible "Enduro" machine, or just a brilliant all-round trail weapon.
Process 153 27.5"
The Process 153 still offers great geometry and handling as the 134, but brings a touch more travel to the table.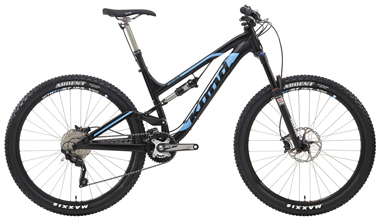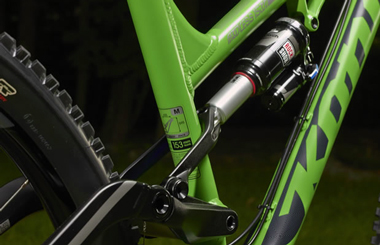 Just to say a MASSIVE thank you Rob for repairing my front wheel spoke yesterday and enabling me to complete the Great Weston in a record time for me!
Honestly, you really did help me, because that was the end of my ride without your expert advice and service. Your workshop is an absolute credit to you and I heard others comment yesterday just how professional it was. As you say, most bike shops are a shop with a workshop added on. Your base is definitely both of these and well done for that! Thanks again Rob really appreciated.

Nigel Tomlinson (TAUNTON)

Expert, efficient, non-bullsh*t service from cheerful and charming blokes - and a cozy wood burning stove to boot.... you can't go wrong...

Karin Burnett [satisfied lady curtomer]

I like the fact I get a top quality service when I take my bike in, and that you can just stop by when passing just for a coffee and a catch up with a great bunch of guys who know there sh*t, well worth the 40mile round trip from my gaff.

David Lydiate