Custom Built Bikes
Looking for the ultimate trail, road or downhill bike?
At Bad Ass Bikes we're all about creating the finest custom-built bikes that Bristol and the South West have to offer, and we do this based on offering the finest face-to-face service available. 
We specialise in custom bike builds using the latest models from the Intense Cycles and Giant Bicycles range. Whether you need a classic 26-inch frame build for steep, technical riding, a 29er for smashing the competition on race day, or if you want the best of both worlds with the new 650B (27.5 inch) wheel size - we will help you to build your perfect ride. 
We firmly believe that the best service and skills can only be offered face to face, which is why we recommend a visit to our store, where you can see for yourself why our bespoke bikes are the best around, as well as try out a range of frame types and sizes to ensure the perfect match to your riding style.
From our custom workshop in the heart of the Mendip Hills we'll go through all of the available options with you - from what rims, spokes and hubs you should be running through to your choice of suspension set-up and transmission options, as well as the all important choice of frame size and cockpit components.
Check out this month's featured builds.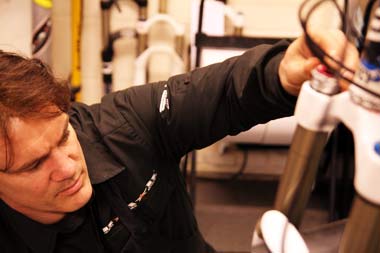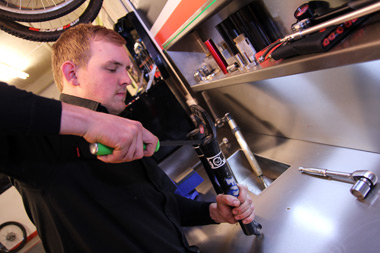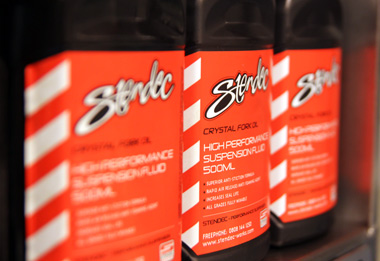 Just to say a MASSIVE thank you Rob for repairing my front wheel spoke yesterday and enabling me to complete the Great Weston in a record time for me!
Honestly, you really did help me, because that was the end of my ride without your expert advice and service. Your workshop is an absolute credit to you and I heard others comment yesterday just how professional it was. As you say, most bike shops are a shop with a workshop added on. Your base is definitely both of these and well done for that! Thanks again Rob really appreciated.

Nigel Tomlinson (TAUNTON)