American Classic wheels
American Classic engineer, Bill Shook's aim is 'to make everyone's cycling dreams come true' - classic American, but behind this is a true engineer's take on what great bicycle wheels are all about: function and reliability. American Classic wheels combine strength and stiffness in a package that won't break the bank.
Whatever you're riding, American Classic offer a wheel set to suit your style. Choose from a vast range of tubeless and 'tubular' carbon and aluminium wheels for road, TT, touring, MTB, downhill, cross and even hand cycling!
Wheels can be the most significant upgrade to a bike in terms of acceleration, handling and outright speed. But not everyone can afford a top-line carbon wheelset. This is where American Classic come in. Incredible value and great performance. You won't get better bang-for-your-buck than these wheels so drop in or call 01761 462011 to find out more.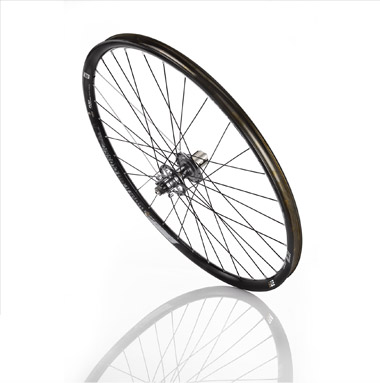 Just to say a MASSIVE thank you Rob for repairing my front wheel spoke yesterday and enabling me to complete the Great Weston in a record time for me!
Honestly, you really did help me, because that was the end of my ride without your expert advice and service. Your workshop is an absolute credit to you and I heard others comment yesterday just how professional it was. As you say, most bike shops are a shop with a workshop added on. Your base is definitely both of these and well done for that! Thanks again Rob really appreciated.

Nigel Tomlinson (TAUNTON)

Expert, efficient, non-bullsh*t service from cheerful and charming blokes - and a cozy wood burning stove to boot.... you can't go wrong...

Karin Burnett [satisfied lady curtomer]

I like the fact I get a top quality service when I take my bike in, and that you can just stop by when passing just for a coffee and a catch up with a great bunch of guys who know there sh*t, well worth the 40mile round trip from my gaff.

David Lydiate